GLOWSIMS is a leading end-to-end Enterprise resource planning (ERP) software for Schools and Colleges. The foundation of the organisation was laid with the urge to develop a customised software that deals with each of every school's unique issues, catering to all their requirements. It has a rich history of software development, with its Founder and CEO working in the US as a software engineer before returning to Pakistan to create an impact in the education sector. We pride ourselves in having worked with some of the top schools across Pakistan, currently catering to over 800 schools and colleges, managing the data of more than 750,000 students across the world.
Our team consists of members who have represented over 30,000 students at their University as President of the Students' Union, and been a Director of three different Boards of the National Union of Students' (NUS UK), representing 7 million students across the UK. This has allowed us to not only develop a large amount of features but our rapid has growth has been because we always have the students and the educational institution at the heart of our every decision.
MISSION & VISION
When we talk about the mission and vision for GLOWSIMS and what we aspire to do in this Ecosystem, the simple answer is to change peoples lives. In 2013, When our Founder and CEO Shahbaz Akbar started this journey, his objective initially was to create a positive impact in the Education sector, in a small district in Punjab.
Soon after he learned that the problem of mismanaged education was far greater than just that district. The problem is so deeply rooted and ingrained in our culture that it would take a monumental amount of effort to solve this issue. So with a focus on service and customising each implementation to the unique needs of every institution, we have now grown to all corners of Pakistan.
Year on year, we grow and implement our product GLOWSIMS at more educational institutes, with the simple objective to bring ease to the daily operations of managing a school. As a result of this, we're now stood with more than 800 successful implementation – each of those are case
studies and they've taught us, along the way. Each are unique in their own way but with one objective, to enhance the quality and experience of education. Now, we're ready to expand beyond the borders of Pakistan and confident to take on challenges in the international markets
Muhammad Shahbaz Akbar
Founder & Chief Executive Officer
Shahbaz manages Strategy, Research & Development and overall Business operation.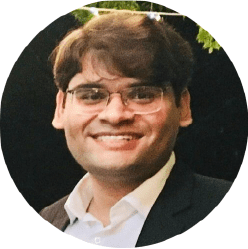 Muhammad Shahab Akbar
Chief Business Officer
Shahab manages Sales &
Business Development.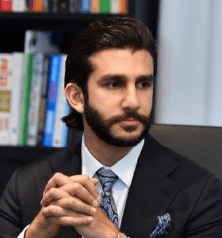 Aman Siddiqi
Chief Growth Officer
Aman manages Growth,
Marketing & Expansion.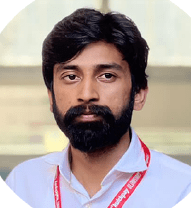 Muhammad Najam Ul Saqib
Chief Technology Officer
Saqib manages Technical Development &
Product Deployment.
Yasmeen Ali Ahmed
Chief Support & Services Officer
Yasmeen manages Customer Relations &
Product Success.