On the monumental date of 2nd December 1971, rulers of Abu Dhabi, Dubai, Ajman, Al-Ain, Sharjah, and Umm al-Quwain came together to form the United Arab Emirates. Ras Al Khaimah, the seventh emirate, joined the kingdom in the following months to make UAE one powerful nation. The influential country is now a Middle Eastern power known for its booming tourism, flourishing economy, oil reserves, dazzling infrastructure, and world-class education. This year, UAE celebrates 51 years of rich and diverse culture and serves as an example to nations worldwide for a peaceful and non-violent union.
The country, being a land of peace, promotes the image of strength in unity and progression on all fronts, especially when it comes to education. The literacy rate in the UAE, as of 2022, stands at 95%, making it one of the most literate countries in the world. With the country increasing its investment in the education sector by 57% in the past 10 years, we can see that UAE has no holds barred in shaping the next generation into leaders who will keep the development cycle going and aid in the future progress of the Kingdom. Since the current leaders of the UAE feel strongly about this agenda, there is no doubt the education sector in the UAE will continue to make marvelous strides in ensuring each student gets to unlock their true potential.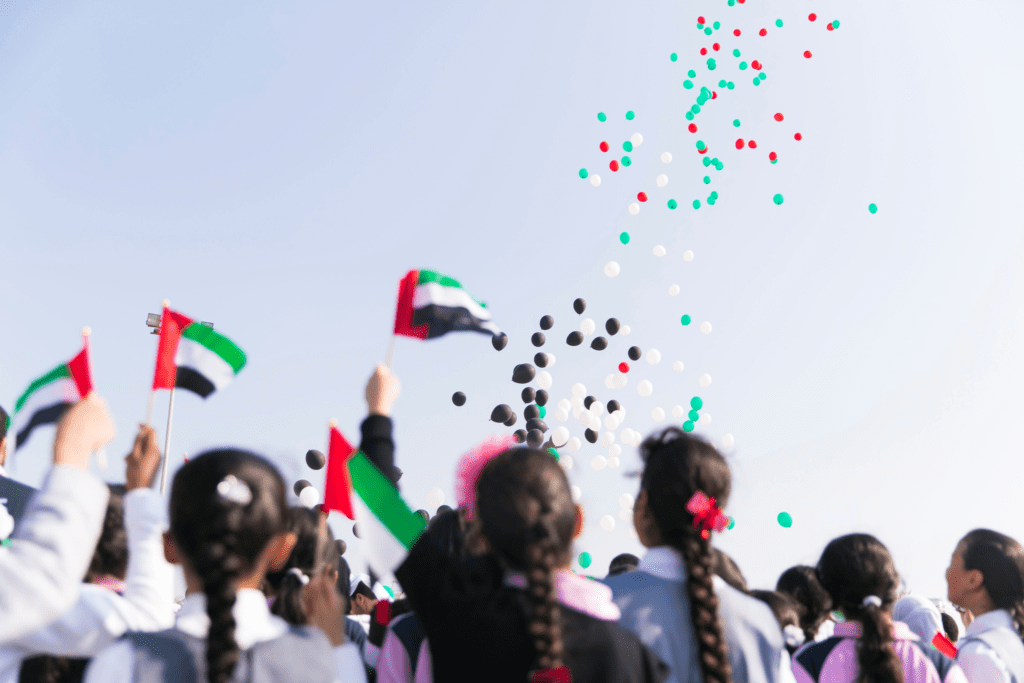 His Highness Sheikh Mohammed Bin Rashid Al Maktoum has made Spreading Knowledge and Education a significant part of his Global Initiatives. As a result, UAE is a nation that invests in building its human capital more than anything. The campaign is dedicated to creating a supportive educational environment with innovative, high-quality schools that facilitate young minds. According to Sheikh Mohammed Bin Rashid, "Education never stops. What is new today will become old in a while." Hence, the Mohammed bin Rashid Al Maktoum Global Initiatives (MBRGI) aims to build institutes equipped with the latest technology and unparalleled education programmes that all but empower students.
Similarly, the Education Minister of UAE, Dr. Ahmad Belhoul Al Falasi, feels strongly about the advancement of education in the UAE and has taken responsibility for the progression and posterity of the UAE's Education Sector. When the global pandemic hit, UAE was able to swiftly transfer its learning to digital platforms, while other countries struggled with it. This is the kind of development Ahmad Al Falasi aims for in the future as well, and he aspires to deliver quality education that will aid in that development. He says, "education has always been a priority in the UAE because development cannot happen without a good education."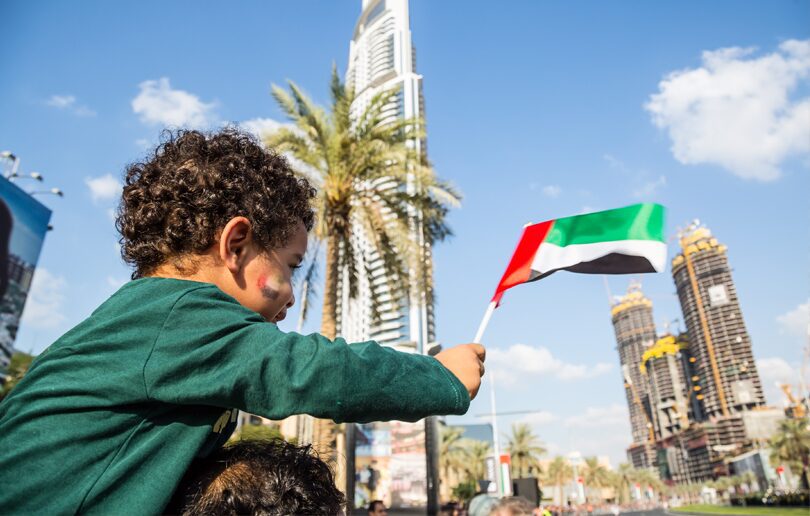 With the country all geared up for the future, we believe big things are destined to happen. UAE is predicted to rise to new heights every passing year since the country's leaders are going above and beyond to provide opportunities for development and progression to leaders of tomorrow.
We at GLOWSIMS aim to aid that development and are taking massive strides in technological advancement. With UAE's main agenda being the posterity of educational institutes across the kingdom, implementing groundbreaking technology is the way towards it. This will collectively help us deliver unparalleled learning experiences to students to sharpen their abilities and skills. After all, they are our hope for the future we look forward to!