As we progress towards the empowerment of women and a more equal society, there has been a significant rise in women playing their part in the booming private sector. In the international capacity, the percentage of women who take up entrepreneurship has gone from 28% in 2019 to 49% in 2021. However, that doesn't entail that they don't face their fair share of challenges when starting their own business venture.
One can say women are actually more prone to people exploiting their ideas and efforts but despite that, we have seen a rise in female-led companies in Pakistan that have positively impacted various organizations and have allowed them to rise to the success they are today. This applies to a number of organizations operating in the education sector as well. The brave women entrepreneurs are now manifesting their energies toward creating empires that truly make a difference and nurture the young talent of tomorrow by providing them with means and opportunities in their everyday lives.
Hence, in light of International Women's Entrepreneurship Day, we will be highlighting three of the most remarkable women with entrepreneurial spirits who are smashing through the patriarchy and changing the face of education.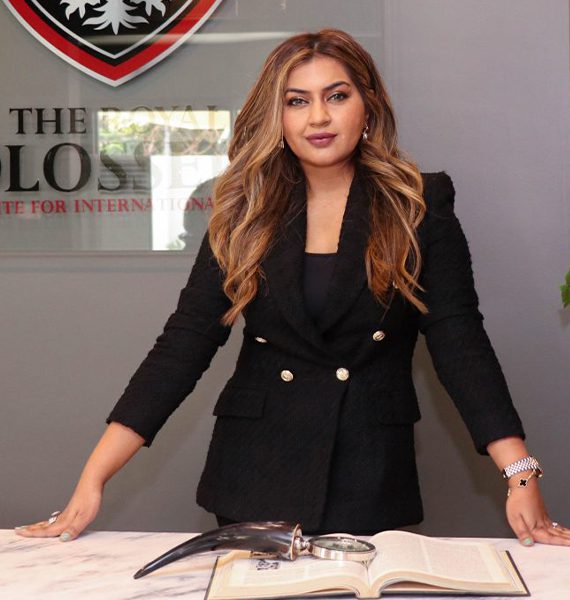 Nisha Ghumro
With a dream to offer students in Pakistan an international level of education, Nisha Ghumro came back to her country after completing her education in London to develop a spectacular educational institute, Sceptre College. She had always been a stellar student herself and always dreamed of being an entrepreneur, seeking inspiration from her father. Nisha is strides ahead when it comes to building up the youth of Pakistan and providing them with the platforms they need to become unmatched leaders of tomorrow. 
When asked what she aims to deliver through her efforts, Nisha was very clear about her objectives and elaborated, "education augments opportunities and opportunities enhance education. I aim to equip students with a well-balanced approach and a global perspective that will broaden their outlook and professional capabilities, enabling them to take on any challenge with a warrior mindset."
Yasmeen Ali Ahmed
Known for her commitment and rigor, Yasmeen stood the test of time and provided GLOWSIMS, an ERP company working in the education sector, with her unmatched skills and talent in order to grow it to the success it is today. Working in the EdTech sector or the general technology sector has always been challenging for women but Yasmeen, with her entrepreneurial spirit, has proved time and time again why she deserves to be a leader in the industry. She began her journey with GLOWISMS as a Data Entry Operator and due to her sheer hard work to grow the organization, she rose through the ranks and is now the Chief Support Officer. Her hunger to do nothing but the absolute best for GLOWSIMS is what makes her a personality to look up to. 
Yasmeen is an inspiration to millions of women out there and stresses, "God has made women (as a mother) the first learning place for every Human. This proves that education lies on basis of women. In my point of view, women are industry leaders of the education sector by work, and by nature."
Riffat Mushtaq
Riffat Mushtaq began her career in teaching back when she was in Saudi Arabia and believed for it to be her destiny, as it was something that inspired her to enter the education landscape of Pakistan. She let her entrepreneurial spirit take charge in 1998 when she developed the Roots School System and rose it to the success it is today. 
Riffat has always expressed her concerns over the youth of Pakistan and believes that they should be provided with the right tools to harness their true potential. She says, "Pakistan is lucky to have a youthful population of almost 65 percent below 25 years. Pakistan can take this fact to its advantage and harness its full potential to flourish the economy. Creating a rich and fertile environment for our future generations is the only way to guarantee a successful future."
We want to see women entrepreneurs growing and thriving in Pakistan and want to provide them a platform where they are enabled to be the best leaders out there. At GLOWSIMS, we are constantly empowering women in our workforce, as they make more than 75% of our organization. This rings very loud and clear about the impact women are creating in the education and technology sector and will continue to do so. Hence, we would like to take this moment to celebrate all the women entrepreneurs who are leading various organizations and making them into the success they are today.